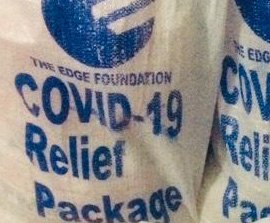 COVID-19 restrictions have meant economic downturn and widespread job losses in many parts of the world.
Our distribution partners are providing emergency aid such as food, hygiene items, clean water to families affected by the restrictions and lockdowns related to the COVID-19 pandemic.
Many of these families live hand to mouth and at times have been in desperate need without available work and without government assistance.
Through our network of contacts throughout Southeast Asia, South Asia, Africa and the Middle East, we have been focussing our recent efforts to supply short term relief to the most vulnerable families.
Thank you for your support.