Water Filter Project
Every year, more than 3.4 million people die as a result of water related diseases – The World Health Organisation.
Waterborne diseases are caused by drinking dirty water. Contaminated water causes many types of diarrheal diseases, including cholera, typhoid, dysentery and other serious illnesses such as guinea worm disease.
For only $500 we can purchase a LifeStraw® water filter. This is a high-volume point-of-use water purifier with built-in safe storage that provides safe drinking water in community, educational and institutional settings. It prevents waterborne disease such as diarrhoea, typhoid, cholera and worms.
Hollow fibre filtration technology converts contaminated water into safe drinking water
Removes a minimum of 99.9999% of bacteria, 99.999% of viruses and 99.99% of protozoan parasites
Reduces turbidity (muddiness) by filtering particulate matter larger than 0.02 microns
Meets the standard for the "highly protective" category of household water treatment options by the World Health Organization and complies with US EPA guidelines for microbiological water purifiers
Can purify between 70,000 -100,000* litres of water, enough to serve community settings for several years
Chemical-free
Made of durable plastic
Doesn't require electrical power or batteries
LifeStraw® Community in Schools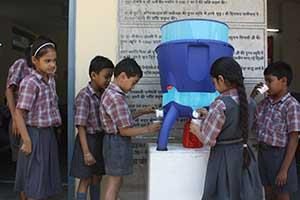 Many schools in developing countries don't have access to safe drinking water
LifeStraw® Community is ideal as a safe drinking water component in school-based WASH programs. Four taps allow children to access water at high volumes
Can reduce school absenteeism by preventing children from getting waterborne disease
Children can be strong advocates of safe water and hygiene at home to their parents when they learn it at school
Availability of clean water can motivate parents to send their children to school
LifeStraw® Community at Health Facilities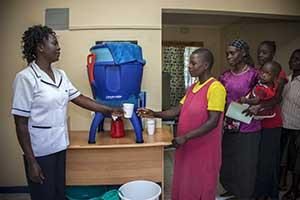 Safe drinking water is vital in health facilities for:
o Administering medicines
o Hand washing facilities
o Safe handling and removal of feces
o Personal hygiene
Millions of preventable infections occur every year within the health care environment because of inadequate attention to WASH
Patients with HIV/AIDS need water treatment that can prevent cryptosporidiosis, which has developed a resistance to chlorine
LifeStraw® Community in Workplaces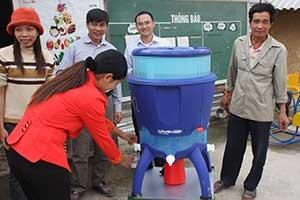 Many workers don't have access to safe drinking water during work hours
Workers who have access to safe water can experience increased productivity by staying hydrated and remaining healthy
Workers with access to safe water can decreasentheir absences from work due to waterborne illnesses
LifeStraw® Community in Community Dining Spaces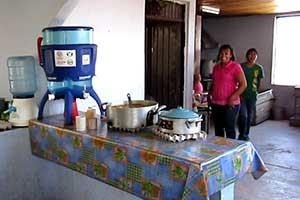 Improves nutrition by preventing loss of vital nutrients due to diarrhea and water-related
illness
Helps prevent stunted growth and malnutrition in children who are particularly vulnerable to
waterborne illness
Helps improve the productivity of school children and workers by reducing absenteeism from
sicknesses related to diarrhea and other waterborne diseases
Contributes to economic development of the community through increased productivity of
workers and income saved from avoidance of clinic expenditures
We would love for you to consider giving whatever you can afford towards these filters.
Please direct deposit your donation to:
Aid Distribution International
BSB: 032-828
Account: 156626