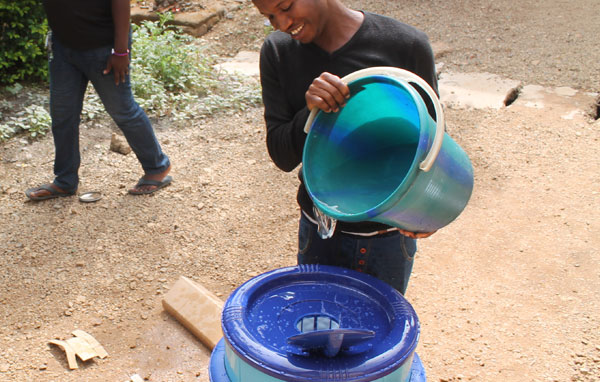 Every year, more than 3.4 million people die as a result of water related diseases
– The World Health Organization
Waterborne diseases are caused by drinking dirty water. Contaminated water causes many types of diarrheal diseases, including cholera, typhoid, dysentery and other serious illnesses such as guinea worm disease.
It's a major problem in communities in many countries, including Nigeria.
We asked our supporters to help us put clean water into Nigerian communities and are extremely thankful for the donations received. We have started distributing water filters in Nigeria. These are high-volume point-of-use water purifiers with built-in safe storage that provides safe drinking water in community, educational and institutional settings. It prevents waterborne disease such as diarrhea, typhoid, cholera and worms.
The filtration can remove a minimum of 99.9999% of bacteria, 99.999% of viruses and 99.99% of protozoan parasites.
Sixteen water filters have been distributed so far and the recipients have expressed their gratitude for the safe drinking water.